This post may contain affiliate links which means I make a small commission if you click on any external links and make a purchase. For more information, visit my Legal Stuff page. I value your support and always promise to prioritize my honest opinion over any monetary gains..
News flash: I am not a beauty girl. Picture a 5 year old playing with her mom's make up. That's me! I want so bad to throw on a full face of make up and do my hair every day. In reality, I'm more of a 'that'll do' and Febreeze my yoga pants kinda girl. So, whether you're a full glam chick or a low maintenance mess like me, let me explain why you should try airbrush make up.
How I Found Airbrush Make Up
I'll be honest- I didn't buy my airbrush make up kit. Well, not my first one. My mom fell for the Luminess Air commercials and bought everything. She has the patience of a small child, so it quickly joined all the rest of her 'As Seen On TV' purchases in the back of the cabinet. When they were moving, she gave it to me and said 'here, you give it a shot'.
As a 5 year old given permission to play with her mom's make up, I had a blast and made a mess! I tried every color in the kit and every airbrush tip I could find on Pinterest.
Not gonna lie- there's a learning curve. I usually only wore a full face on days I stayed home or only saw a few neighbors.
Once I got comfortable enough to wear it out in public, I had people commenting on my make up non-stop. They said I looked glowy and like I had aged backwards.
Uh…can I get a hell yeah?
Cost
Lets just address the elephant in the room: the original investment for airbrush make up is a bit steep. I'm pretty sure my mom paid a ton for the kit she bought through the Luminess website. Not only did she order the original Luminess Airbrush Kit, she ordered like every single fricken' liquid they sold.
Since I didn't pay for it, the cost wasn't such a big issue for me… at first. However, it was a huge problem once I was addicted and I broke mine. I dropped it in a full sink of water and it never worked the same again.
I started doing my own research and pricing out for a new airbrush machine. There was no reason to buy a whole new kit because I already had the make up colors I used. This is what I ended up getting:
I'm not gonna lie…. I really liked this airbrush machine. It had speed controls that my Luminess didn't have and it was a quality machine. But, I'm a wicked creature of habit. I ended up re-purchasing the Luminess airbrush machine as my daily airbrush make up machine. The Luminess machine itself is the same price as the pink one I got. I keep the pink one for travel and just keep it packed up and ready to go.
Airbrush Make Up Liquid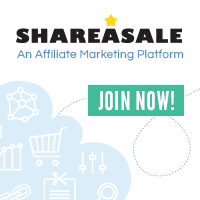 Unfortunately, you cannot just use liquid foundation in your airbrush machine. Know how I mentioned making a mess earlier? I tried it. Just trust me.
You have to get special airbrush make up liquid to go in your machine. I've tried about 5 or 6 different brands. Again, if I'm just being honest, Luminess is my favorite. Maybe again, it's just because that's what I learned with and it's what I'm used to. Dunno. Just cant beat their selection, color shade range…. but I'm a broke blogger and their prices are out of my budget.
Belloccio is my second choice. I have yet to find anything from the Belloccio line that I didn't like. I did order the variety pack when I first switched over to Belloccio from Luminess just to make sure I got my color right. On a normal day, my skin best matches to 'Buff' in their colors. In the summer and winter, I mix the foundations to get the perfect shade so it's nice having a shade range. I added the 'Art of Airbrush' to this list because I just got a bottle yesterday and so far, I'm very pleased!
DIY Airbrush Liquids
I also make my own airbrush make up formulas now. It cuts the price of airbrush make up basically down to nothing. I mix mineral powder and glycerine for the foundation. I've only gone 1/5 of the way through a bottle of glycerine and used one $13 powder in SEVEN MONTHS. Between the primer, foundation, bronzer, highlighter and contour: it's maybe $60 for a year supply. I can just about guarantee you're paying way more for your conventional make up.
I'm gonna write out all of my recipes and share it all soon. I can say that I do still splurge and use the 'real stuff' for special occasions or days when it's gonna be ultra humid. The DIY formulas are good, but only about 90% as good as the store bought foundations. Still a good way to save a few bucks on a regular grocery store day or going to work and sitting in a dark lit room anyways.
Skin Benefits
I have been extremely fortunate and I have fairly normal skin. Definitely not immune to the occasional hormonal zits or redness spots, but I really only ever struggle with a bit of oil. I can tell a big difference in my overall skin since I stopped using traditional make up. Fewer blemishes, blackheads and my pores seem smaller. I can guess because airbrushing is touch-less and there's less bacteria to spread than through brushes.
It has been an ongoing joke in our house that I'm a hippie or a witch because I like natural products. I have always just figured that going the natural route is usually a bit easier on your body and skin. I'm not over-the-top about it, I just choose a gentle cleanser over some acidic wash any day.
Because airbrush make up is not some sort of caked on mask, it's easy to remove. I use 'Tree To Tub' Soapberry gentle, sensitive face foam and I've never had trouble removing my airbrush make up quickly.
The airbrush liquids I use are water-based. So, on a hot, rainy or humid day, you might droop a bit. This is a GREAT water sealer that you can use over the foundation, but it's still easy to get off with warm water and a gentle face wash. The water sealer is a little pricey but it's worth it and a little goes a long way! (It's the same stuff Disney Princesses wear to protect their make-up!!!)
I've never tried the silicone-based liquids. They're more for make-up artists or any of you ladies looking for some full, full full coverage. The water based works just fine for me, but I know a lot of people complain about the water based liquids in the summer. Maybe keep some silicone-based liquid on hand for your pool day or trip to the water park?
Ease of Applying
Like I mentioned earlier, there is a learning curve. It's not something you just pick up and are an immediate pro. I watched tons of videos, read blog posts and just practiced. However, once you are confident with your technique, you'll be shocked at how easy it is and how quick you can get stunning results.
Because airbrushing is sheer layers applied over each other, you have a lot of control over your look and the application. Hubby at the front door screaming 'lets go!!!!'? You can skip all the fluff steps and just spray on some light coverage foundation. Have time for a full glam look? You can look like a bride on her wedding day in less than 15 minutes.
Results
Ya'll oughta feel super special. I curled my hair today for this. I didn't do a great job, but I tried!
Here's a quick breakdown of my 'get ready routine':
Side note: The photos are untouched. I cropped them to be square, but left everything alone. I hope the glaring zits on my chin proves that….
Me with naked skin:
As you can tell, I'm freckly, have deep under eye bags, blemishes and uneven skin tone on my chose, forehead and chin.
Lookin a little freaky at this point… still need eyebrows, lips and something to brighten my eyes a bit more. My little friends on my chin are gone, my under eyes are a little brighter and my skin is more uniform.
This was primer, blush, bronzer, contour, highlight, foundation and a coat of water sealer (which I usually do after I do my eyes- but I was on a mission). If you're a busy momma or don't want to fuss with all those steps, you can probably get your routine down to 5 minutes or less. It's still dramatically less time than I used to do all those steps with conventional make up.
Airbrushing is meant to give a flawless, effortless look to your skin. It's not supposed to look like you're wearing 1,000 dramatic products. You want to look like you put in minimal effort, right? And… I kinda did.
Even though I went a little more glam with my eye make up and the bold lip color, you get the same impressive results with a simpler look. I've seen people throw on a coat of mascara and some gloss and look like stars. Not me though- mama needs eyebrows.
To Sum It All Up…
To each his own. Some people love their regular make up routines. Some people hate airbrush make up for whatever reason. Everyone will have their own ride-or-die products and I completely respect that.
However, the 'traditional method' way of doing anything is not always the best way. I feel like we all get so caught up in the norm and forget to try new things. This is one of those things that I would have never known about, looked in to or tried. Once again, my mom's compulsive shopping addiction paid off. Thanks mom!
But out of all seriousness, I do truly believe in these products & method. While the Amazon links are affiliate links and I appreciate you purchasing anything through them, that's not why I wrote this. I wrote this for the mom who feels like she is losing her looks or the woman out there that is embarrassed by her acne scars. Airbrush make up made me feel beautiful again and I wanted to share it.
Share your make up tips and questions below! I'd love to hear from ya!
Love ya'll!
-MJ
Share us with your friends and add us to your feeds!