This post may contain affiliate links which means I make a small commission if you click on any external links and make a purchase. For more information, visit my Legal Stuff page. I value your support and always promise to prioritize my honest opinion over any monetary gains..
We all have that crazy talented friend that makes some super cool homemade craft or maybe is a breathtaking photographer. They inspire us and awe us…. but sometimes we just have no clue how to support them. It's easier than you think to support a small business and entrepreneur friend than you'd think!
What Your Entrepreneur Friend Wants You To Know
Every entrepreneur friend you have is sacrificing something to do what they do. Whether it's sleep, time with their family, extra cash to feel financially secure. They have all taken a leap of faith in the product or trade they believe in. I don't say this to get pity for our entrepreneurs. I say it to let you know how much it means in our hearts.
You wont hurt our feelings if you never visit our blog or buy our product. We have thick skin and that's why we wanted to do our own thing. So if we reach out, you can be honest with us. We are trying to grow a business, but we don't want to bully people in to buying something just for the sale.
This isn't just for makers, bloggers and photographers. Your entrepreneur friend can be selling someone elses' product. I have tons of badass friends that sell other products like Scentsy, Rodan & Fields, Thrive, It Works….. the list goes on. They're still hustling to make a living and fulfill a dream doing something they love.
Support A Small Business And Entrepreneur Friend The Easiest Way Possible
Social media. It may seem so simple and that's because it is. It's free and doesn't take much time at all.
The Struggle For Businesses on Social Media
Your entrepreneur friend is struggling hard to gain traction on social media right now. Social media platforms have started using algorithms to limit business page reach. Basically, they want us to buy their ads rather than let our content speak for itself.
By showing love on our content, you let us know that what we're doing is worth it. You're letting us know that you enjoy what we're doing and that we should share more.
'That' Friend
Most of us have social media plans and goals. We are all well aware of the 'annoying Facebook friend'. They post 20 times and day and you feel like they fill your feed. Everything is phony and not a true depiction of their life. You end up hiding their content and they become an invisible friend.
We try so hard to not become one of these people. I usually hesitate to post because I feel like I'm inundating my friends. If you ever feel like one of your entrepreneur friends has taken it too far, reach out and let em know. You could be saving their business and their reputation.
Sharing Means The World
When you share our content, you help make our struggle just a little bit easier. You help us 'beat the system' and expand our reach without paying Facebook $200 a week for an ad.
Every entrepreneur friend you have jumps for joy inside when you share their stuff. We may not express it because we are hella busy but that one share means more than you could ever know.
For example, a friend of mine shared my blog post on her Twitter and Facebook. I got an extra 100 PAGE VIEWS because she shared it. That may not seem big to you, but for a beginning blogger, that is everything.
Who knows… maybe one of your friends may benefit from a product you share. Maybe that blog post about PTSD may be exactly what your friend needed to get them out of bed that day.
Reaching Out
By far, the most amazing support I received was just a simple message. They thanked me for writing about anxiety and adding a bit of humor. They struggled with 'closet anxiety' for a long time and it was so alienating. Sharing their feelings about anxiety was scary, but they felt like they could relate to me.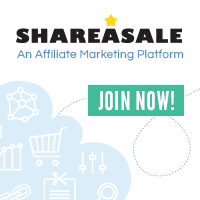 I wont lie. I cried.
This is why I write. I have loved writing my entire life but everyone always said 'you can't make a living by writing'.
Well, I'm giving it a shot. Even if I can't make a living, I bet I can damn sure make someone's day and that's all I need to keep going.
Tell your friend that's on a weight loss journey that she's looking great and she inspires you. Let your real estate friend know that you're not in the market for a new home now, but that you're impressed with his marketing strategy. Tell your jewelry maker friend that you enjoy her creativity and vision.
Who knows… we may be stressed beyond belief and that message may be all that we needed to keep going that day.
Subscribe & Sign Up
We all have some sort of list you can join to stay in touch. Like I mentioned earlier, social media platforms don't want you to see our content. So most of us have to lean on something else to stay in touch.
On the right side of my blog, there's a place to sign up to get my e-mail newsletter. Some people have e-mail lists you can join for coupons and discounts on their product. I have a few creative entrepreneur friends that have iPhone apps and send push notifications.
If they don't have a way for you to sign up for their e-mail list, turn on post notifications for their social media sites. Hell, do that anyways!
Understand What Your Entrepreneur Friend DOES
It's so funny to hear my friends explain what they think I do. 'You're a blogger. So you blog.'….. 'You write all day.'….. 'You get to spend all day on Pinterest'.
Blogging is the most complex jobs I've done in my life.
Writing HTML, template design, and affiliate linking. Staying 'legal' while blogging, SEO optimization and Google Analytics. Sitemapping, managing your bounce rate, generating traffic. Deciding on your blog topic, researching your topic, researching keywords and finding graphics.
Then writing.
Then Pinterest and social media. Except this isn't the fun side of Pinterest where you Pin cute hairdoos and snacks. It's creating graphics, researching keywords and hashtags. Strategically Pinning at the perfect time to the correct board. Then tracking your Pin's success. It's no walk in the park.
There's a lot that goes into my job that people see as 'she just spends all day on her laptop.'
It's beyond belittling to have someone over-simplify your job. It's like when I was in dispatch and someone would say 'you just answer the phone'.
I promise, your entrepreneur friend will be so grateful and appreciative that you reached out and wanted to know what they do. Everyone wants to be understood.
Who knows…. maybe once you find out what they really do, you may want to do it too.
Be Patient With Your Entrepreneur Friend
We never get off work. Never.
Is it healthy? Probably not. But it's just what we do. We have laser sights on our dreams and nothing will stop us. Just know that we aren't doing it to be obsessive or rude. Every entrepreneur feels their grasp slipping from their dream when they step away from their business.
So, will we have a lot of free time? Not really. But do we hope you'll still invite us and think of us? Absolutely.
I've had a lot of friends drop me since I started blogging. Most people don't understand that I work from home, but I'm not 'home'. They see it as I'm home all day and should be able to hang out. However from the second my eyes open, I am 110%.
I work 8-8 some days and still end up creating graphics when I sit on the sofa and watch TV. I still Pin and check analytics at family dinner. I'm creating social media content 24/7 and constantly planning my next step.
So be patient with us and don't give up on us. We haven't dropped off the face of the Earth and we're not avoiding you. A real friend will understand and support us even if it means us being absent for a bit
Last But Not Least
Buy their product, try their service, visit their blog.
Supporting your friend doesn't mean spending money.
However, if you've been thinking about losing weight, reach out to your friend who is promoting weight loss. If you need to buy a birthday gift for a friend, check out your entrepreneur friend's jewelry shop.
I'm not saying drop a ton of money to let your friend know you love them. Just give them a chance if you're in the market. Rather than giving that cash to Walmart, support a small business and entrepreneur friend instead.
A lot of us can actually earn just by you being interested and engaged. By visiting our blogs or signing up for our free trials. Clicking my affiliate links doesn't cost you anything, but it can help me keep my blog running and my dream going.
Who knows… your purchase may be what gets them to their goal that month.
Being an entrepreneur isn't easy at all. It means pouring blood, sweat, tears and hope into our dreams then crossing our fingers that it's enough. So every tiny little thing that you do to support your entrepreneur friend is a show of solidarity and belief in our dreams.
Thank you for all you do and thank you for reading.
Love ya'll!
-MJ
Make sure you check out my community I created for bloggers and entrepreneurs. It's called The Secret Tribe and it's for anyone looking to find their perfect tribe. Check it out!
Hey entrepreneur friends! What's a way you'd like for you friends to know how to support a small business and entrepreneur friend? Share below!
Share us with your friends and add us to your feeds!