This post may contain affiliate links which means I make a small commission if you click on any external links and make a purchase. For more information, visit my Legal Stuff page. I value your support and always promise to prioritize my honest opinion over any monetary gains..
UPDATE:
Ring discontinued their referral program February 28, 2019 "for the season". They sent an e-mail the morning of February 28th saying it had already ended. Not sure if they will eventually bring it back or not… but the e-mail did verify that you will still be able to use the credits on your account until they are redeemed or expire.
BOOOOOOOOO!
Make sure you check out my post about Saving Money on Amazon since you're in the money-saving mood!
---
We live out in the middle of nowhere and crime is basically non-existent. However, my anxious little brain tells me to guard our house like Fort Knox. So we get all the newest technology to make sure our house is protected from any wrong-dooers. In my quest to find the biggest and baddest house security, I found something super interesting. Did you know that you can get a free Ring smart video doorbell?!?!
What Is Ring?
Basically, they're the new guys on the block and they're going to be the end of all 'conventional' home security systems. Their technology lets you install a small, wireless device and get top-notch security.
You can get entire home security systems, outdoor flood lights and door bells with video feed and two way audio. They even have solar options to make it even easier to install.
Ring is truly reinventing how we all see home security and surveillance.
'FREE Ring Smart Video Doorbell? I smell a scam"
Nothing free is super easy to get AND an amazing product. That's just a no brainer. To get it for free, there's a bit of leg work. It's not like you sign up and they send you a free Ring video doorbell….
Ring is a big company, so they would be idiots to scam people… and they'd be idiots to send out a $100 doorbell for just creating an account.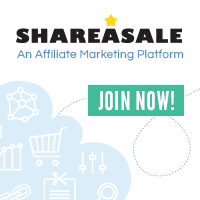 You do have to do a little work to get your free Ring smart video doorbell, but I promise it's worth it!
Basically, for every friend that joins their Neighbors app, you both get $10 added to your Ring account.
There's no limit to the amount of people you can invite. So if you want the basic doorbell ($99.99), you need to get 9 people to join (because you get $10 for clicking my link).
Want the whole stinking system and some awesome flood lights for every corner of the house? Go hog wild, baby!
Ring Apps
They're so similar that I think it's redundant as hell to have both apps, but what do I know?
There's the regular Ring app which lets you control your system and see neighborhood activity….. and then there's the Neighbors app that only shows local neighborhood activity…..
But the first step to getting your free Ring Doorbell is to download the app.
So go download it.
Don't worry, I'll wait…
Then you'll need to create a Ring account.
I'm such a weirdo about giving anyone my e-mail address. I keep my inbox cleared. I delete or file every e-mail I receive when I wake up and before I go to bed. Ring is one of the only accounts I've created that didn't spam the hell out of my account. So if you're weird like me, you can still do this.
Share & Get Your Free Ring Smart Video Doorbell
I thought this part would be hard because no one likes to be spammed with stuff. However, most of the people I shared it with were 100% on board. I was pretty shocked.
Seeing as they don't have to purchase anything and they're not at risk of being spammed, most of your friends and family will be willing to download the app for you.
Think of it this way: you get $10 for using my link so you're 10% there.
Mom & dad
Brothers & sisters
In-laws
Neighbors
Co-Workers
Social Media Friends
You don't have to be 'that guy' to get your free Ring doorbell. Invite 2 coworkers, 2 neighbors, a few siblings, some close friends and post it on your social media.
I promise you won't feel like you're spamming everyone because you're just asking a few people. And like I said, most people are more than willing to sign up!
For my friends out there still wondering if it's worth it to do all this work just for a free Ring doorbell…. there's more.
Your insurance company may offer a discount for having a video doorbell, security system or any exterior video system. I've seen companies offer up to 5% off your Insurance. That can save you $30-$60 a year!!!
Oh! And think of all the funny video you'll get. Mailmen picking wedgies, squirrels playing on your patio, neighborhood kids falling off their bikes….
Looking for more ways to save money? Check out my blog post about saving money on Amazon!
Love ya'll!
-MJ

Do you have a security system or any type of home surveillance?

Share us with your friends and add us to your feeds!