This post may contain affiliate links which means I make a small commission if you click on any external links and make a purchase. For more information, visit my Legal Stuff page. I value your support and always promise to prioritize my honest opinion over any monetary gains..
So, you sit down to make a custom sign or maybe a simple birthday invite…. and you're stuck the second you start typing. You flip through your same old, tired fonts trying to decide between…. Helvetica and…. Papyrus….?
YUCK!
You are a crafting rockstar! You deserve more than that!
Most of my inspiration for my signs come from the amazing fonts I have. I just look at a font and piece of wood and the saying 'comes to me'. Haha…. look at me sounding like I'm some sort of crafting genius (I sure hope I have some stroke of genius- I just searched my house for my phone that I was talking on. ::sigh::)
To be a successful sign or vinyl crafter, you're going to need to grow your font collection… and I can teach you how to be super frugal about it. I think that I've maybe spent $120ish on designs and fonts. That's because I am an impulse buyer and I just have to have certain designs. Honestly, if I was patient enough, I could probably get them for free. The rest of my 2000 designs and 400 fonts were free!
Free? So… there's a catch, right? Usually yes, but not in this case. I am going to show you how to grow your font collection and design collection for free (or super cheap)…. and most importantly: with commercial licensing for those fonts & designs as well.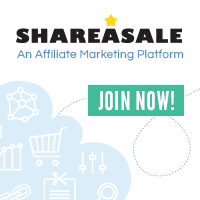 Most people just entering the crafting world or starting up small craft businesses have no idea how important licensing is. I am not going to lie- for the first year or so that I had my Silhouette, I would grab ANYTHING and EVERYTHING off Google and use my handy dandy 'Trace' function to steal it! While that is cool, it's super illegal- and with my past in law enforcement, I don't want to be a font criminal!!!! Don't be a thief! Do your research on licenses (I'll probably write a blog about it soon).
I've made a couple mock-ups to show you how an interesting font can spice up even the most boring saying or word.
Granted, its nothing to write home about, but this only took me about 2 minutes to make. Rastenoba & Rastenoba Hand are a perfectly paired font duo that I use a lot. I use them for signs and vinyl decals all the time. Having this font duo in my back pocket makes it look like I put SO much more effort into it than I did. I also like to pepper all of my designs with fun ampersands just cause it's an easy way to make designs unique.
Now, if you're obsessive compulsive like me, you'll end up hoarding fonts and it may seem like 'too many'. Lies! There's no such thing as too many fonts! I have another post here that I suggest you read when you get your font library built up. It's about how to make it easier to select the perfect font… you're going to need that when you get more fonts!
I'm going to give you my top 4 favorite sites for font freebies and cheapies. You can check them out and figure out which one is best for you….or you can be like me and GET THEM ALL! :::muahaha:::
Now, lets just get you rolling!
1.) Creative Fabrica is by far my favorite. Sign up for their e-mail list and you'll get pretty frequent e-mails about free fonts and designs! They're also rocking a fun event called the '300 days of Freebies'. I've snagged some badass fonts from there- not to mention the fact that they give you a pretty cool free design bundle just for sharing the site to Facebook. Creative Fabrica just helps spur the imagination and inspiration when your thought train is running a bit behind schedule.
2.) FontBundles.net is a treasure-trove of font goodies. I literally get excited to open my e-mails from FontBundles.net because there is always something I HAVE TO HAVE. For example, the Cottage & Farmhouse Font on my fake rescue sign…HOW CUTE? Sorry. Anything southern, farm or country gets me excited. Your fingers won't be able to download them fast enough once you see all of their freebies.
Also, 99.9% of my paid fonts are from here- they have wicked sales and their fonts are just above and beyond. Their FontBundles Plus plan is WELL worth it if you're willing to spend a few bucks. Also, their sister-site DesignBundles.net is addictive…but thats a whole different topic for a while different day.

3.) Creative Market is another go-to for some freebies. That link will take you to their 'Free Goods of the Week' page so you can see the type of freebies they offer. I go to Creative Market for more blog/designer type freebies than I do for their fonts. Don't get me wrong, they'll have some free commercial-use fonts that will rock your socks. But I like snagging their textures, backgrounds and graphics for mock-ups and web stuff. They do their freebies weekly and only offer a few at a time, so stock up!
Powered by Creative Market
4.) PixelSurplus is my final secret. They're one of my favorite sites for pre-paired fonts. They have some fun fonts, bold fonts and LOTS of free fonts. Their freebies page goes back to fonts they've offered for a while so you can snag up older freebies easily. I also recommend signing up for their e-mail because their font bundles are WORTH IT. They're a bit more pricey bundles than the other sites, but they are quality and you might be surprised by what catches your eye!
Again, these are affiliate links and I do receive a commission when you make a purchase. However, I am sharing these with you to get FREE things! One of my missions with this blog is to help give you a cheat sheet for some of the ugly lessons I learned while I was on my creative journey.
I struggled to find much information about fonts from a reputable source. I had some blogs that sent me to some mainstream font sites that I binged on….only to learn they were all personal use only….. and I had to delete my ENTIRE font library and start over at square one. Be smarter than me…grow your font collection the right way!
Send me your favorite project with your favorite font!
Love ya'll!
-MJ
Share us with your friends and add us to your feeds!