This post may contain affiliate links which means I make a small commission if you click on any external links and make a purchase. For more information, visit my Legal Stuff page. I value your support and always promise to prioritize my honest opinion over any monetary gains..
As a crafting hoarder, I can find a place for anything that 'might possibly' be good to use to make something. I'm talking rocks, bags of beach sand, old buttons, pipe cleaners, mason jar lids…. and those are just the items that I'll most likely eventually use for something. I also cut a lot of vinyl, so I have quite the extensive collection of vinyl scraps. Are they really worth hanging on to? Oh…. you betcha!
Vinyl scraps have saved me in all kinds of pinches. 'Oh damn! I'm out of red Oracal 651! What do I do for the nose on Rudolph?' TA-DA! Scrap pile to the rescue!
My personal rule is 'keep any scrap over 2 inches big'– and sometimes I'll keep smaller pieces if it's a pretty color vinyl or something I use often. I'll keep just about any size scrap of HTV. That stuff is like gold! Especially once you get closer to the holidays, little scraps of glitter HTV will be your lifeline (and it'll save you some cash too!)
Loading Scrap Vinyl
Cutting scrap vinyl isn't difficult- its just a bit time consuming. You're going to need to use your mat and just a bit of brain power to line up your designs. I start by laying out my vinyl on the mat. I like to position the vinyl like I'm playing Battleship (and cheating). Putting the vinyl bumped up to the outside edges of the tacky part of the mat will make it much easier to match in Silhouette Designer Studio.
Setting Up Your Designs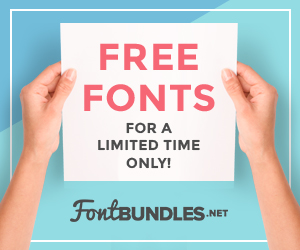 You'll want to make sure that your Silhouette Design Studios design page mocks the way your vinyl is laid out on your mat. Use the squares on your Silhouette cutting mat and compare it to your digital cutting mat in Silhouette Design Studio.
I'm not sure about you but having things organized keeps me from feeling overwhelmed- and working with scraps can be kinda overwhelming. I have found that it helps drawing boxes on my design space to copy what my mat looks like.
Just to be on the cautious side, I draw my squares a bit smaller than how big my vinyl is. So, if I have a piece of pink vinyl that's 3.5 x 7.75 inches, I'll draw my square 3.25 x 7.5 inches.
Heat Transfer Scraps
Like I said, heat transfer scraps are my favorite! They just require a few more steps than regular vinyl. When cutting scrap vinyl HTV, you must first horizontally flip each design before placing it where you want it. If you select your whole image and flip it horizontally all at once, this is the mess you get:
I'm not gonna lie, I've messed this step up a few times when I wasn't paying attention. While, yes, it's flipped and will work on HTV- your designs are no longer going to cut where your vinyl is laid on your mat. Lamens terms- you'll have a mess.
Instead, select each word or design and flip them horizontally so they stay in the place that matches your mat. At this point in designing, if you want to delete the colored squares, you can- totally just preference.
Sending to Cut
Once you are ready to send to the Silhouette to cut your scraps- don't get rushed and skip anything. Check to make sure you're set to cut the correct type of vinyl (or types if you're rocking a Silhouette Cameo 3).
Select the boxes you drew to mark where your vinyl is and select them to 'NO CUT'. Unless you're just a really OCD crafter, there's not a reason to cut that extra square. It's just dulling your place and you're risking cutting your mat.
Check out my post about how to load your Silhouette mat before you send to cut!
Also, check to make sure that all of your scraps are snug on your mat before  sending to cut. As you can see, my pink piece of HTV wanted to curl up. A tiny piece of painters tape and I'm back in business. Just don't forget to be mindful about where you place your tape. Your Silhouette blade won't like rolling over the tape and and unsecured tape edges can get stuck in your cutter. 
Well, I hope I was able to make you feel a bit less guilty about your vinyl hoard… or maybe I even convinced you to start hoarding if you already aren't! Anyways, I enjoyed showing you how to use vinyl scraps…. now show me your projects!!!!
Love ya'll!
-MJ
Share us with your friends and add us to your feeds!