This post may contain affiliate links which means I make a small commission if you click on any external links and make a purchase. For more information, visit my Legal Stuff page. I value your support and always promise to prioritize my honest opinion over any monetary gains..
So, last I left you was almost exactly a month ago when I posted 'My Instagram Experiment'. Well, a ton has happened since then! I started a new group, changed some of the rules of the old group…. and deleted my Instagram page. So, I figured it was time for an Instagram Experiment Update!

Deleting My Instagram

I'll do an entire post dedicated to this later. I just have to quickly address it. I deleted my original Barbed Wire & Lace Instagram page. Here's why I decided to start over:
My Old Page
I had 3,000 followers.
On SocialBlade.com, I had a D rating. 1.79% engagement rate.
I got 30-40 likes per photo. (Mostly my Hashtag Group)

I got an average of 9 comments per photo. (Again, mostly my Hashtag Group)
Less than 100 profile views per week. (Probably still my Hashtag Group)
When I went through to clean out ghost followers, I realized how many spam accounts were following me (and that I had followed back). Kids accounts, old 'rich' guys, accounts with zero photos, Follow-For-Follow accounts. I was spending 2-3 hours a day cleaning up my page and hardly making a dent.
The majority of my followers were in the UK or Australia. (Not a negative thing, but I was hoping to have more US followers for when I opened my online store).
My stories weren't showing up for my followers.
Most of my posts weren't showing up under hashtags.
My posts weren't showing up on my follower's feeds.
The Tea
My account was junk. I was spending way too much time trying to rehab a broken, spam account. I've had people message me and say I was 'being dramatic' and that 'Instagram doesn't do that'. The self proclaimed 'Social Media Experts' went at my throat because according to them, the shadow–ban doesn't exist.
Well, sorry. It does. Do those stats above sound like a healthy account?
I created my account to bring traffic to my blog. My blog is the reason I'm on social media. So, if I'm spending more time on social media than my blog and I'm still not getting real results…. something is wrong!
Also, a bunch of loop admins are mad at me for deleting my account. Not exactly sure why… because now their followers aren't following me anymore. They won't be seeing my 'hateful, lie-filled posts'.
I had a very rude admin message me saying that I wouldn't be where I was without looping. I absolutely agree. That's why I am the proud owner of a brand new account.
I have 104 followers.
An average of 189-204 profile visits per week.
I usually get 5-9 clicks on my blog per day from Instagram.
Between 25-35 likes per post and a steady 10+ comments per post.
Reactions from stories daily.
Almost 1/2 of my followers are from Dawsonville.
So far, I'm thrilled.
Haters, please sit down. I didn't do this for you. I did it to add to my Instagram Experiment. Look at the facts before saying you're right and I'm wrong. I just reached 100 followers, so I'm about to sink my teeth into the detailed analytics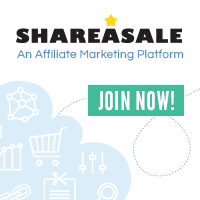 Again, I'll go deeper into this in a later post. I just had to touch on it. I had no idea I could tick so many people off by deleting something…
Hashtag Tribes
So, when I started the Hashtag Growth Group, I messaged all my engaging Instagram friends. I shared my idea and just hoped we could become a cozy little group.
I had absolutely no clue how quick we would become this awkward, fun online family. Seriously, even if I never grow another follower, I am so beyond grateful to have these crazies in my life!
Growth
We've seen people come and people go. We've had people go through tragic times and leave us for a moment. A few have had a rough time and we've helped them through it. Some only use the chat, while others only use the Hashtag. We have crazy range of growth that isn't your typical increase in numbers…. and I love it!

I've been removing inactive members every couple of weeks just to make sure we don't get bogged down with old accounts. Our Telegram group numbers stay at a steady 40-ish. However, we have been seeing a steady increase in the amount of people participating in the Hashtag. Flippin awesome!

Also, as we become closer, we started brainstorming ideas about other groups and ways to grow together. The Pinterest Growth Group was born and we started doing weekly classes. That has been a wild ride so far but so much fun!
Backlash
Someone sent messages out to some members saying that I changed the rules and was requiring 10 comments for every time they use the hashtag. We had a couple people leave and not tell us why. Luckily, someone eventually asked if it was true and I could squash the rumor bug. Annoying, but oh well. It just really shows the viciousness of some people on Instagram.
There was an absolutely insane war in a friend's hashtag Telegram group over Thanksgiving. She did wrong by poking the bear, but it was truly brutal.
A gaggle of self proclaimed 'Social Media Experts' and loop admins invaded her Telegram and said we were all a bunch of trolls and idiots. Me being an INFJ, I freaked out and went into hiding. They were so relentless that I almost shut down our group. When I say it got ugly… I mean u-g-l-y, ugly.
I think we lost a few people after that cause I said 'no drama' and dayyummm that was dramatic. I also know that one of the loop admins told their members that they had to choose between our group or their loop.
Luckily my group is full of people way stronger than I am. They convinced me to stand up and keep going forward. Even though they almost had me beat…. my group had my back.
My Opinion So Far
All in all, it has been 110% different than I set it up to be and how I expected it to be. However, I wouldn't change it for the world. I've grown some seriously amazing friendships and learned a lot about myself. They've helped push me to do things I would never do on my own. They basically but wind back in my sails and headed me off into a new direction.
::Currently singing the Moana song now::
Anyways, being real- I don't think anyone can ever truly duplicate what we've got. We have gone through the ringer together and held on when it was only threads. However, like I mentioned earlier, if you want to create a Hashtag Tribe of your own, go here! I created a guide to help make it easier to start a Tribe of your own! I'm looking to find some very special individuals to create some niche tribes!
Pinterest Growth Group
'Hey I need some advice about Pinterest'
That rolled from one small comment to an entire discussion. I didn't want to overwhelm the Hashtag group with Pinterest stuff. So, I created a Pinterest Growth Group Telegram chat!
I post weekly 'classes' and I break down creating a successful Pinterest page from scratch or how to rehab an existing account. I also post 'homework' at the end of each 'class'. It's just an action checklist that puts everything together in a tidy way to make it less overwhelming.
After class, we all chat and share pages.

We're still growing and I'm still learning, but so far we've had a blast learning Pinterest together. So far, I have 'students' that are about to surpass their 'teacher'!!! Also, from the feedback I'm getting, I think I'm going to turn the class content into an E-Book! Super excited about that!
Just to summarize, I feel like this past month has been an incredible time of growth and transformation. If you told me 2 months ago that I would be running 2 groups, deleting my Instagram and be writing an E-Book, I would laugh you out of the room! Life is funny sometimes! It's not what you expected but it sure is amazing!
Love ya'll!
-MJ
UPDATE
Since creating this, I have merged all of my groups, courses and Tribes into one great big community: The Secret Tribe. It's hosted on a site called Mighty Networks that allows me to create one place that has it all! I'm hoping to write an update soon to share how I host my Hashtag Tribes on this network rather than Telegram. It's free to preview the community and if you're interested, you can read more about it here!
Share us with your friends and add us to your feeds!