This post may contain affiliate links which means I make a small commission if you click on any external links and make a purchase. For more information, visit my Legal Stuff page. I value your support and always promise to prioritize my honest opinion over any monetary gains..
People always walk in my house and say 'your house is so clean'. I totally admit that I'm 'Queen OCD'. My daily planner, my home, my pets (ironically- not my truck…) Even though we basically live in a non-profit zoo, I hate having pet hair everywhere. My brain turns into a twisty mess when I don't have order, so a clean house is really important to me. So, I figured I would share the secret behind our 'always clean' home and how I manage it in about 30 minutes a day or less.
Disclaimer
Okay, so I'm pretty sure my household is slightly different from some of my readers out there. I'm guessing ya'll are juggling kiddos, hubbies, pets etc. So, yeah- it may be a bit easier on me than it is for ya'll. However, while I don't have kids, I have a squirrel, 2 dogs, 3 cats and I'm still trying to locate the small elves that break in at night to make a mess in my house.
So, maybe these tips wont lead you to having a 'spotless home'…. but honestly no home is spotless. Even ours! We are just really good at illusions and I'm lucky that my man is as much of a neat-freak as me. I'm just hoping to share some tips that may lift up that tired stay-at-home mom that is ready to throw in the towel.
Start Your Day Off Right

When I was growing up, my mom was so obsessed with making the bed. I didn't get it at all. You're just getting back in bed soon! That's an awful lot of work that doesn't matter. No one sees your bedroom daily, so why do it?
Once I moved out on my own, something just sort of clicked. You're not making your bed for other people. You're making your bed for you.
I know it sounds like the weirdest thing ever, but making the bed is the first triumph of the morning. Get up and make a move! I found this to be one of the most helpful things when I was battling depression. I'm not sure of the reason behind it, but it truly works.

I've also started making it a priority to wash the sheets once a week. Not only is this a must when your man is in construction, but I feel like it helps me keep laundry rolling. I make sure to do my sheets last so that I have to keep laundry rolling all day in order to get the sheets dry before bedtime. Smart or am I just playing mind games with myself? Either way, I'm okay with it!

Breathe
Before I worked at home, I was working an insane schedule as a nocturnal dispatcher. I rarely had time off and when I did, I was catching up on sleep. My day off was deemed to be 'cleaning day' and I would clean from sun-up to sun-down. I would panic on that day because it all had to be done. It was a horrible day off and I never felt satisfied even with my clean house.
I've learned that its not a mad dash to the finish to have the polished, pristine home. It's okay if it's not perfect or not 100% spotless all at the same time. Learning this simple concept really changed my idea of 'cleaning house' and made it enjoyable again.
Find The Time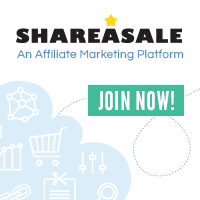 I had a real personal struggle with this next part. In order to stop doing the one-day mad-dash to clean everything, something had to give. I didn't have a genie to make a wish for extra time in my day and we didn't know any maids willing to work for free.
::sigh::
I knew I had to make time somewhere in my day if I wanted to actually enjoy my rare days off of work. So, I made the 'sleep sacrifice'. It was hell on my poor sleep-deprived body for a bit, but I adjusted and eventually learned to like it. I woke up 30 minutes early, did my checklist and ::POOF:: my off-day re-appeared!
Life is busy and chaotic an an adult (like, seriously… why didn't they want us about this in high school?) We all have so much on our plates, so I know it seems real rude for me to say 'find the time and just do it'. I know not everyone can find an extra 30 minutes a day, but even if you can find 5- you'll be shocked at the difference that makes.
Break It Down
If you sign up for my e-mail list, you get a free copy of my schedule as well as checklist to get you going on your own. While it's nice and tidy now, this was once on a very messy piece of notebook paper! I looked at some ideas online, drew out a daily chart and used it for a few weeks. I made some major tweaks and changed to get it where it is now.
The list brings me back to when I was the personal assistant to the witchiest, witch there is. She had lists for everything. Literally all of the things I needed to refill in all 25 bathrooms in their house. Refill toilet paper, refill matches, refill wet wipes. The bathroom daily checklist was like 60 things. Pure insanity!
If you're a list person and can't remember to do things if they're not on the list, go ahead and be detailed. I started out with a detailed list like that and found myself skipping cleaning time. I'd look at the list, see 35 things for the bathroom and feel overwhelmed. Again, break it down and do what works for you!
Go Easy On Yourself
I feel the need to say adulting sucks…just one more time to really stress how strongly I feel about that. Things happen- cut yourself a break. Company drops by unannounced, you get called in to work, you have a sick kiddo…. Life is here to interrupt your perfectly planned day…. and that's okay.
Once you're about 3 weeks in to your schedule, it really wont make any massive difference if you have to skip a day. If you've been on top of your list for like 80% of the time, you can have that lazy day. You can say 'nope. Not today!'. If it's bathroom day and you're way behind on work? Skip it- swirl some bowl cleaner around tomorrow and just deal until the next bathroom day.
I promise… your guests wont notice you skipped one day. I do it all the time and my friends still laugh at me when I say 'excuse the mess'. It's a mess to me cause I see it every day, but my friends aren't looking at my ceiling fan…
Use The Right Cleaning Products
I used to be a Method and Mrs. Meyer's addict and I had so many products, I  could have been a janitor. There was a special cleaner for wood, granite, glass, stainless steel, porcelain, food prep surfaces…. I got to the point where I bought double of everything so I could keep a cleaning bucket upstairs and one downstairs cause my cleaning bin got so heavy.
Anyone who buys the 'Earth-friendly' cleaners can tell you… that ain't cheap. I probably had $300+ worth of cleaners in my house at any given time. That's absolute insanity. Spending an arm and a leg to buy products that are supposed to be 'safer' for my family and pets… only to find out they're not actually any safer. Read my super scary post about safe & natural household cleaners here.
A late-night impulse purchase after a 7 day stretch of 12 hour shifts answered my cry for help. I was shopping my deal sites and I found some deal on something called 'Force of Nature'. Again with the OCD, ADD and shopping addiction… I just had to have it. Look how stinking cool it looks!!!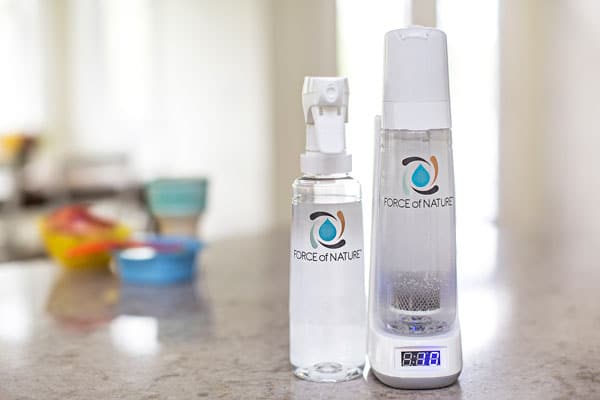 Well, after I finally got some sleep and it was delivered… I decided to read up on it. Turns out, it is an amazing new science that turns simple water, vinegar and salt into an insane cleaning product. I use it on everything and it works amazing! It's better than my glass cleaner and stainless cleaner. PLUS, it uses some crazy science that makes it a very powerful disinfectant without being toxic. (Seriously, squirrel boy licks his cage as I'm cleaning it.)
*** If you want to read more about Force of Nature, the photo is a link. They describe it better than 'amazing new science' so you can tell if it's the right cleaning product for your family!***
Also, ya'll know I'm an Amazon addict. I can get the refill capsules sent with my Subscribe & Save order! (To learn more about Subscribe & Save, check out my post about saving money here.) Talk about money saver, space saver…and time saver. It doesn't seem like a lot, but swapping back and forth between bottles is just yet another way to take up your precious time.
Since I changed to Force of Nature, this is all that I use to clean our entire house:
Well…. and my vacuum and paper towels… but seriously. Between Force of Nature, the melamine sponges (the affordable version of Mr. Clean erasers)…..and the microfiber towels… I'm set. I have enough of those towels to use for a week, so I honestly only use paper towels on really grimy stuff anymore.
Before your start date, take stock of your cleaning stuff…. are you prepared to tackle your entire house?
Lets go!
Decide on the day you're going to start and prepare for it. Choose if you're going to clean in the morning or afternoon. Set a limit for how long you can spend each day of the week. Again, if it's only 5 minutes- a focused 5 minutes can make a massive difference!

I hope this helped!
Love ya'll!-
MJ | Barbed Wire & Lace
Share us with your friends and add us to your feeds!