This post may contain affiliate links which means I make a small commission if you click on any external links and make a purchase. For more information, visit my Legal Stuff page. I value your support and always promise to prioritize my honest opinion over any monetary gains..
Choosing fonts for a project used to be one of my worst anxiety-riddled steps. I would choose one, change it. Choose the next font, panic because I didn't like it with the first font….and then change them both. I eventually found myself being a big ole fat copy cat! I was buying designs that already had the fonts paired. It was TOO much for my brain to process- but not anymore! So, if you're in the same boat I used to be in, I am here to help…. ….hopefully….
I think the first step is completely counter-intuitive. You need to BULK your font library. I know that seems like a crazy ass suggestion when we're already talking about you being overwhelmed with the basic fonts. But, I promise I have logic to this idea.
When you finally branch out from your computer default fonts, you'll start to have your go-tos. If I find myself wasting too much time trying to pick a font on a custom design, I have about 9 tried & true fonts that will work. See my other article here about growing your font collection. I personally think you need to find at LEAST 5 really eye-catching fonts to download before going to my next steps.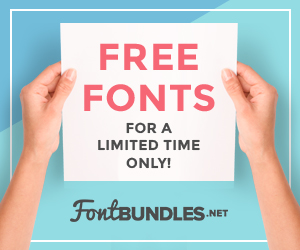 So…. now you've got all these cool fonts… you're gonna feel even more overwhelmed! BREATHE, DARLING! This will be worth it! Custom designs and projects are not only super fun but they're also very, very profitable. However, they are only profitable if you're not spending 3 hours choosing a font for a $35 project.
WordType by FontBundles.net
OOOOOH, this right here! This website is so so cool! It takes every font installed on your device and gives you a preview of the actual word/phrase you plan to use… and you can choose the size, font color and background color!!!!!

As if that wasn't cool enough to have at your fingertips… for free…. WordType also lets you categorize your fonts and put them under certain lists. I have mine broken down by fun, classy, southern, monogram, childish etc. Then, when you're working on a project for a classroom- BAM- scroll through your childish fonts! Someone asks for a bible verse for their living room- WHAM- choose the classy fonts list and find your favorite!
This will save you lots of time and frustration. Scrolling through each font in Silhouette, selecting it and seeing your font previewed takes far too much time! Especially when you have custom orders stacking up and you're on hour 2 of choosing a font for one project.
Also, for anyone working with the Silhouette Designer Edition, you can preview glyphs on WordType! For anyone who isn't familiar with glyphs, they're the fun swooshes and add-ons that come with some fonts. I've got some fonts that I use for most projects just because they have some amazing glyphs. I absolutely despise the way that Silhouette displays available glyphs from fonts- it's bulky, laggy and the preview is SUPER tiny. Before I found WordType always found myself just putting a billion glyphs on my workspace and expanding them to see the detail. Again, what a massive waste of time!
Wordmark is kind of my 'after go-to' website… if that makes sense? I usually go to WordType and see if I can narrow down my font. If I'm still torn between a few fonts, I'll go to Wordmark next. I also use it if I don't have a style category in mind and just feel like seeing my phrase previewed in all of the fonts I have.
Wordmark lets you enter your phrase and gives you a preview of every font you own. From there, you can click on fonts you're really digging and press 'Filter Selected' to see ONLY those fonts. Then, if you're still not set on a certain font, you can highlight each WORD and be really, really picky! Don't know about ya'll, but sometimes I really dig a font EXCEPT for the way one or two letters look. This website helps you cut those out of the running so you can narrow it down to the perfect font you've been imagining.
Well, I hope that I uncluttered your mind a bit after I said to go out and hoard fonts. I promise that the more unique, versatile fonts you're able to stock-up on, the easier it will get to find exactly what you're looking for. If not, feel free to shoot me an e-mail cursing me out!
Love ya'll! Mean it!
-MJ
Share us with your friends and add us to your feeds!