This post may contain affiliate links which means I make a small commission if you click on any external links and make a purchase. For more information, visit my Legal Stuff page. I value your support and always promise to prioritize my honest opinion over any monetary gains..
Whether you're making a sign to put in your own living room or making a time-sensitive custom order for a client- paint bleeds are a pain in the ass. I have to say that I've had more projects ruined by this massive hurdle than any other problem I've come across. It's a common problem….and guess what? There's basically NO help online. Everything I read was contradictory and half the tips I read were flat out bogus. But maybe I can show you how to stop paint from bleeding through a stencil on wooden signs.
Most of the things I'll mention in this post is from the gorgeous gals and handsome fellers over on the Facebook group 'Silhouette Cameo Wood Creations & Signs'. TOTALLY recommend this site to anyone who has a Silhouette Cameo that makes wooden signs- whether to sell or for personal use. It is an absolute treasure-trove of information and everyone is amazing. Also, they post some truly inspirational things to get you started if you've got a creative brain freeze.
Trial and Error…and Error….and Error…
My second and third custom orders were the two most frustrating signs I've done in my life. I got the orders at the same time, used the same techniques on both and had to do BOTH projects FOUR FREAKING TIMES!!!! Needless to say, I lost money on both projects. I spent about 7 hours on each sign and made less than $100 from both put together. They were totally different finished projects but they were both an equal disaster. One was a super classy stained wooden sign used as a guestbook at a wedding, the other was a chalk paint white sign with lots of colors and lots of cuss words.
Worry is what caused me to go down the rabbit hole of 'tricks' to save from paint bleeds. I was SO worried about ruining them with paint bleeds that I went way over and beyond with preventative things- rather than just doing it right. My goofs? I burnished my stencil till it was basically part of the wood, applied my ModPodge then 3 coats of paint. When I went to peel the paint, I ended up crying….like UGLY crying. I mean… look at this MESS!!!!!!
The stencil peeled my paint every single time!

Can you tell I was frustrated? I stopped peeling the stencil and just threw the wood!
Preparing your Wood Blank
The success of your stencil relies on how you prepare your blank more than the actual stencil matters. These are a couple tips for preparing the wood before you even get to your stencil. The type of wood is also very important to have a successful finished wood sign- but that is for another day and another post!
Sanding
Try to set yourself up for success with sanding FIRST. Don't skimp on this. Sand with 80 grit, then 120, then 220 grit then 400 grit. Overkill? Abso-freaking-lutely it's overkill. I can guarantee that you will have splintery wood and lots of bleeds if you don't sand first. On my super delicate, old, semi-crumbly barn wood, I skip the 80 and 120 grit. If it's really unique and I don't want to sand the character away, I still take a 400 grit to it before applying polcyrilic.
If you're going to make bulk blanks, look into an orbital sander. Sanding by hand will make you miserable. When I was making signs as a hobby or for gifts, I would hand sand them. Now that on my usual 'blanks day', we make about 30-45 blanks, we have two orbital sanders going at the same time. Granted, it'll just jiggle your hands to death- it's better than cramping up like a witches claw.
I suggest a orbital sander that uses hook and loop sheets. It's basically velcro sandpaper. I always get a variety of grits. This way, you can start out with the coarse grit papers and work your way down to the more fine grit ones. I promise you that this will save you tons of time and frustration.
Paint & Stain
If at all possible, use chalk paint as your base. Rustoleum Chalked Ultra-Matte paint is THE BOMB-DIGGITY. I have yet to use this on a blank and have any troubles (knock on wood). It covers better than any paint I've ever used, it sands down really easily to the perfect finish and a little goes a long way.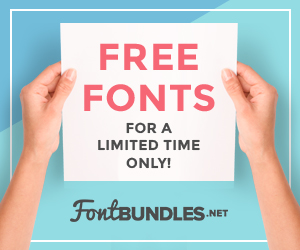 The cost for each blank is well worth splurging for the paint- hands down. I have used acrylic and latex paints for projects as well. They just seem a bit easier to mess up than the chalk paint. Obviously, if you need a color that they don't offer in chalk paint, you have to go with an alternate. However, I just really recommend trying to go with the chalk paint if possible.
Polycrilic and Polyurethane
While my first two projects were as night and day as possible, they were both smooth as a baby's bottom before I applied my stencil. I read to seal your wood's base paint or stain with a coat or two of polycrilic before applying the stencil.
FALSE- don't waste your time if you're working with a smooth board and a chalk paint base.
Polycrilic is a good step to use when you are working with some rough wood. It is essentially a sealant so it will help seal up and little cracks your paint my sneak into and run. I usually brush on a coat or two of polycrilic before I lay a stencil down on rough barn wood. However, it's rather pointless to add the extra drying time to a project that has a smooth surface that your stencil will work brilliantly.
Also, in case you're wondering the difference between polycrilic and polyurethane. I almost always prefer polycrilic as it is water-based for easy clean up. I usually hit everything with a quick coat of spray polycrilic first to make sure I don't smudge my paint. Dries fast and almost invisible. I only use polyurethane for outdoor-specific signs.
Drying Time
Dry time is key to making sure your base coat isn't harmed by your stencil. This is the easiest, most hands-off step to any project but also the hardest to abide by. Whether it is because you're in a time crunch for a client or you're just one impatient little nit… it's so hard to keep yourself from applying a stencil to that pretty new blank. Just don't do it. Let it dry and I promise it will save you time- again, speaking from experience here. If you're using stain, make sure to go by the manufacturer instructions before applying your stencil or any poly.
We live in Georgia so it is either hot, humid, raining, windy or snowy. Sometimes, its all of those things at once. It wasn't long before I realized that I couldn't leave my blanks outside to dry. Not even in the garage! The humidity was making my dry time 2-3 times longer than it should take. I bring them in my office and prop them up around the room and let the A/C do its thang!
The Stencil
I've used Oracal 631, Oracal 651, off-brand permanent and removable vinyls- I will always swear by my Oramask 813. I am already preparing for the nasty comments and critics screaming at me. "Oramask sucks." It is the equivalent of a political debate at a family dinner- we can argue back and forth till we're blue in the face. Personally, I swear by my Oramask. I buy it in 50ft rolls on Amazon for a decent price and it lasts me a WHILE. Again- price is King to this crafty Queen.
People say that it 'isn't sticky enough' or 'it's too sticky'. They say it leaves a residue and they say it doesn't cut well. But like I said before- it is less about your stencil and more about preparing your blank. If you did everything I listed before and still had a problem with Oramask 813, I'd love to hear from you. Also, I say this more as a reminder because my silly self has done this before- please check your Silhouette settings before making your cut. I use the 'Matte Vinyl' cut settings and it comes out perfect every time.
Burnishing Your Stencil
Remember that regardless of which stencil brand you use, you need a good wood-to-stencil seal. This means burnishing your stencil (for newbies, this means rubbing the stencil to stick to the wood). Most people over-burnish on wood signs. You're not trying to make your stencil become part of the wood. You just need to push hard enough to make sure that paint doesn't have an open door to make a mess.
Also, don't forget to burnish after removing your transfer tape as well. I've found that some high-tack transfer tape will lift the stencil as you separate them. Lay the paper backing of the stencil over your stencil and burnish again. This helps with that wood-to-stencil seal we need!
Transfer Tape/Paper
I am picky about my transfer tape. I've read allllll types of suggestions for using contact paper or shelf liner. People swear by it- I just ended up swearing at it.
I've tried Silhouette, Cricuit and like 30 different 'off brands' of transfer tape. My go-to is made by Expressions Vinyl. I got a 12inch by 100 foot roll (with no backing) for about $25. It has lasted me FOREVER. It is the only transfer tape that I find to be tacky enough without being too tacky. Everyone has their preference but I have yet to find a drawback to this transfer tape.
The reason I even wanted to cover transfer tape on this post is because tapes that are too tacky tend to wrinkle your stencil. To get a good seal between your wood and stencil to prevent those nasty bleeds, you cannot apply a wrinkled stencil. I mean, you can…but please send me the video of you getting frustrated trying to fix it!
Mod Podge or Not?
Referring back to those dreaded signs I mentioned earlier that wasted half my life… the main reason they were ruined: Mod Podge.
I had ALWAYS put down a thin coat of Mod Podge over my stencil before applying my paint and never had a problem. Well, every sign I had made before those custom orders, I used rough barn wood and not smooth plywood. Ahhh…. makes sense now, right?
If you're working with a super smooth blank, skip the Mod Podge. You have a decent enough of a seal between your stencil if it is being laid on a finished surface. Putting Mod Podge when it is not needed just makes it more likely that your stencil will peel off your paint when you remove it.
If you're sweating bullets about getting a paint bleed on your smooth sign, skip the Mod Podge and swap it out for a thin coat of your base color. I do this on most of my signs just to keep from any possible headaches.
If you're working with any type of rough wood, go for a coat of poly after your base color. LET IT DRY! Then go for a light coat of Mod Podge on your stencil. Just be mindful that certain types of paints aren't friends. I used 'Dishwasher Safe' Mod Podge and it really didn't like my acrylic paint. Some people are able to make it work without any issues but after re-doing those signs so many times, I really steer clear.
Paint
I'm obviously asking for a lot of patience through all of these steps. They take time and theres so many steps. Paint is no different if you want to stop those bleeds- I need your patience again. Less is best- work in very thin layers. Working with less paint will minimize your chance for a bleed and speed dry time.
After laying down my stencil and lightly burnishing, I applied a thin coat of white chalk paint (same as my background).

This is after one light coat of chalk paint applied over the stencil with make-up brushes.

Two coats! Almost there!

After letting it dry for about 30 minutes, I very lightly sanded with 400 grit sandpaper.

Tack rag to grab chalk paint dust!

OOOOOH!!!! IT'S LOOKING GOOD!!!
I use the little make-up sponges and just lightly dab the paint on my stencil. Again, I suggest chalk paint for this step too. I wasn't sold on chalk paint at first. Dabbing on chalk paint caused a rough texture that I didn't like. However, just like your base coat, it will sand beautifully. I always run a 400 grit sandpaper over it very lightly before removing my stencil. This also helps keep the stencil from pulling my brand new paint up!
Then swipe that baby down with a tack rag and seal it! I suggest using the spray polycrilic over your finished product. I have found a few of my signs have bled when I used a brush-on poly product. You can do one or two light coats of spray and then use brush-on for a thicker seal. The spray just keeps the brush from damaging your paint.
Well, I think thats all the tricks I've got up my sleeve. What's your favorite 'no-bleed' trick?
LOVE YA'LL!
-MJ
Share us with your friends and add us to your feeds!