This post may contain affiliate links which means I make a small commission if you click on any external links and make a purchase. For more information, visit my Legal Stuff page. I value your support and always promise to prioritize my honest opinion over any monetary gains..
It's the holiday season so your feed is probably full of posts on 'genius' ways to save money shopping on Amazon. Usually, most of them are all the same.
'Find coupon codes', 'use Prime shipping', 'look for other options of the same product'. Been there, tried them all and yeah, they'll save ya a few pennies here and there.
However, these tips come from a completely sleep-deprived ex-dispatcher with a serious Amazon problem. They're basically scientifically proven methods.

UPDATE:
Since writing this, my Amazon addiction actually catapulted into a full blown obsession.
I spent a lot of time researching Amazon, how it works and what the little tips and tricks are…and I learned SO much.
So, I actually created my own little group on Mighty Networks. It's called MJ's Deals & Steals.
You can join for free and check it out.
It's basically our own social media network JUST FOR deals, steals, glitches & codes! It's sorted by Topic but you can also search for anything you're looking for.
We also have humor threads, inspiration threads and ways to save money on sites other than just Amazon.
Join MJ's Deals & Steals! I promise you'll love it!
Prime

I'm going to take a few seconds to be the typical blogger I was making fun of….
Sign up for your FREE 30 Day Prime Trial!
Not because of the 2-day shipping, but your Prime membership packed with other services that you're probably paying for….
….the list goes on!
If you're willing to be flexible, switching to Prime can save you tons of money every month by cutting the cord to Netflix, Apple Music, Dropbox.
After all those savings, the 2-day free shipping is just the cherry on top.
Amazon also offers some pretty nice Prime membership discounts. Students get 6 months of Prime for free! And Prime is only $5.99 for families using government assistance like EBT.
They also offer ways to pay monthly so you can sign up around the holidays.
Amazon customer service has been known to give out free months of Prime if you message them about a delayed Prime shipment.
Oh, and don't forget family sharing! Me, Hunter, and my mom all share one Prime account. If you think about how much it offers for all of us, it's a no-brainer.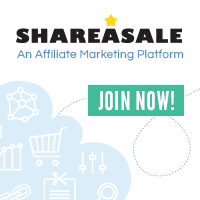 Also, if you have any type of business, sign up for the Amazon Business account. Almost everything on Amazon has a slightly lower price for Business accounts. My mom even gets her fancy night cream for a $5 discount just by having the business account.
Amazon also has a great affiliate program and an impressive coupon code selection. If you have a business that could logically share products- this could be a great side hustle for a few extra holiday bucks!
Subscribe & Save
This is probably one of the most under-rated features on Amazon. I tell everyone about it.
Most people with Amazon accounts will look at me like Subscribe & Save is a foreign concept. I don't think Amazon does a very good job advertising this service. It's by-far the best money saver I've found and it takes very little effort.
Also, you can use Subscribe & Save without Prime!

How Subscribe & Save Works
At the end of the month, they ship your Subscribe & Save order for free. If you have 5+ items in your Subscribe & Save order, you get 15% off everything in that order.
They email you a few days before it ships and let you take inventory of what you have on hand.
If you still have plenty of dishwasher packs, you can skip those until next month's shipment. If you have enough for a while, you can move delivery to be every 3-6 months!
The reason I swear by this is because I am 'Queen forgetful' and 'Queen Frugal'. You can't be both of those when you run out of batteries the day before Christmas. You're going to end up spending $20 on a small pack at the gas station. Subscribe & Save lets me set it and forget it, do a quick inventory and then forget it again.
Check out a few of the things I have on my Subscribe & Save:
Now do you see why I am in love with Subscribe & Save? All the things that you hate having to put on your shopping list but also hate running out of!
I also have shampoo, conditioner, face wash, moisturizer, snacks, paper towels, dog conditioner, dog treats, vitamins, trash bags, coffee, body wash, fabric softener, contact solution, lightbulbs, paper plates….
I have 50+ items on my Subscribe & Save. It's rare that we buy anything other than food at the store!
Facebook Groups
Thanks to my darling work-wife, Miki, I discovered saving groups. Or better yet, they found me and stole my credit card.
I would love to say I'm exaggerating, but our mailman told Hunter that I was the reason she had to make 2 trips to refill her packages when delivering in our neighborhood. Whoops!
So, these are just Facebook groups where an administrator shares glitches, coupon codes and deals for the day. The beginning of this obsession started with the stellar gals over at Moneywise Moms Hodgepodge I'm like 90% sure they're a closed group- I just linked to them cause I love them sooooo.
These groups usually post throughout the day, so you want to turn on notifications for the group.
At the height of my 'saving', I was in 14 groups.
I was getting 25 piece Pyrex sets for $4. Two packs of men's athletic shorts for $6. 12 packs of outdoor solar fence lights for $6.
Just remind yourself that even though it's a great deal… you don't have to get it!
Also, once you join a group or two, Facebook will suggest other groups for you to join. Be choosy about what groups you join. I joined a few that were trash and the coupons only worked 5% of the time.
Snagshout & Jumpsend
If you prefer to shop for things on your own time or aren't a big Facebooker, these may be more up your alley.
These are 24/7 sites that are basically a mini-catalog of items on Amazon that have deep, deep discounts.
The sellers list they items for a discount on here in hopes that you will leave them a review. Amazon changed their policies and companies cannot require a review for a discount. These sites give you coupon codes hoping that you'll review the items. If you have time, do it! You're helping someone make a decision!
This is my second favorite money-saver next to Subscribe & Save. It's super simple to join and start 'snagging' coupon codes for Amazon products.
With Snagshout, you can 'snag' a certain amount of deals every 3 days. Most of the time, the coupon codes are good for the price listed (sometimes a tiny bit more or a tiny bit less).
Their customer service has always gone above and beyond when a coupon code hasn't worked.
Also, I have only had one negative experience with a product I purchased through them. It was honestly my fault because I didn't read. Obviously, $2.50 for a 3 foot by 5 foot rug is too good to be true. But I now have a very stylish 'rug' to put under my straightening iron.
Side note: I'm a super obsessive person (typical INFJ). I read an article about weighted blankets and anxiety- so of course I had to have one! However, on a dispatcher's budget, you can guarantee I'm not paying a billion dollars for one! After using all my patience and many hours searching, I got this weighted blanket for $35! Best purchase of my life! (I'll do a write up about the weighted blanket soon!)
Jumpsend is a bit like Snagshout because you can search both site's products by name, category, price range and discount.
There are really only a few differences between them, but they're important to note
Second, Jumpsend has you 'request' deals rather than 'snag' them.
Which means that the seller has the right to approve, delay or deny your request for a code.
I've requested codes for Apple Watch bands that were 10 CENTS and been approved immediately. I've requested codes for $10 fleece throws and never been approved. It's a guessing game about what you will get and what you wont.
So if you're willing to take a shot in the dark for a deal, Snagshout is probably your place.
I also feel the need to point out some 'gotchas' on Jumpsend. When you see a deal, look at the description, photo, price and shipping price! I've snagged a deal for an Apple Watch band for $2.50… but shipping was $7.50. I found the same band on Prime for $7. Cheaper and I'd get it sooner.
Deal sites are an amazing place to shop if you're smart about it and refrain from implies purchases (which I suck at).
This is another hit or miss site- but when it's a hit, it's a freaking BULLSEYE! They send out an e-mail every day around 9am with a sneak peak of what's going on sale at 10am and 2pm. You can only grab one coupon code at 10am, but as many as you'd like at 2pm.
When I say deals, I mean the big tubs of charcoal toothpaste for 15 cents. Nice, sturdy diaper caddys for one dollar. Dog grooming supplies for 50 cents.
Because they're such insane deals, they go fast! So, be the early bird and get the worm! Log on at 10 & 2 for the best selection. I've seen 20 piece laser tag systems (with a bunch of 5 star ratings) for $9. But I like to sleep, so I missed it.
I recently got this amazing felt letterboard for $2.50.
Honorable Mentions
I have a few other less 'fun' sites for deals. They're a bit more like fishing in the dark. I use them all when I'm really on the hunt for something or I want to try a new product.
UberZon & Rank-Booster
Closer to the Elite Deal Club than any other site I mentioned. Very hit or miss. I feel like they kind of allow their sellers too much wiggle room when listing things.
You'll find dog toys listed as 'collars'. Sometimes the seller will list the item for a few dollars less than it is on Amazon- but say its 95% off so it is at the top when you sort by discount.
Shady… but still has some good deals if you're patient!
Daily Deals & Lightening Deals
Yeah, it's always a good idea to flip through the 'Amazon hosted' deals.
However, use caution. I bought a pillow set for $40 because they said they were usually $100. I assumed they were stellar pillows! Sure enough, a week later I saw that they were selling the same pillows, non-lightening deal for $45. I still saved $5 but it pushed me to make a purchase because I thought it was valued more.
Well, I hope this helped someone out there! It sure opened my eyes to the extent of my shopping addiction. If anyone is willing to help start a North Georgia Chapter of Amazon Anonymous, let me know!
Love ya'll & happy shopping!
-MJ
Share us with your friends and add us to your feeds!